A story about two boys from different cultures and finding solidarity in unexpected places.
Standpoint Pictures  presents...
Not wanted 
Hello! We are Standpoint Pictures, a group of young filmmakers currently studying for our BA in Film at Middlesex University.
Not Wanted is a short British social drama about a young lost soul who forms an unlikely bond with a boy from a different cultural background. The short film is also our final year major project.    
The story synopsis 
Thomas Barnsley, a socially isolated school dropout, lives on a council estate with his xenophobic and abusive father. Thomas is struggling to know where he belongs in life but when he bumps into former classmate, Jamal, an unlikely bond begins to blossom. Can they help each other find a sense of belonging, despite the struggles they and their respective communities face?
WHY HELP US MAKE NOT WANTED? 
Our film is particularly relevant in today's society, where 'cultural difference' or being from an immigrant community can lead to hate crimes and xenophobia. Our story seeks to convey the importance of solidarity in today's society and helping each other, regardless of background or class. It will touch upon the struggles faced by our two main leads as their worlds collide.
We believe our audience will be routing for both of our central characters as their bond deepens! 
SO COME ON THE JOURNEY WITH US!
Making a film costs money. In order to bring our story to screen, we hope some generous donors will like what they read in our crowdfunding pitch and join us on this exciting journey! 
THE TEAM BEHIND THE VISION
Producer: Michael Williams
Director: Dariush Asadi
Director of Photography: Stephanie Zapolska
Editor: George Geoghegan
Art Director: Randy Mankoto
Sound Recordist & Designer: Galya Miroslavova
As a group of filmmakers, Standpoint Pictures always keep each other in the loop. We meet frequently and are in constant communication so that we can keep the planning for this project on track. Between us, we believe we have the collective skills to bring this production to life and make a great film! 
MORE ABOUT the CHARACTERS
THOMAS BARNSLEY
Thomas is a young English Caucasian boy and a socially isolated, recent school dropout. He lives with his father, John Barnsley who believes in physical discipline and often beats him. Thomas spends most of his time punching his boxing bag in his room to release frustration or hanging around the council estate. He has no friends, no job and no prospects. He struggles to know where he belongs in life as he feels rejected by society. Throughout the film, we will see Thomas discover what sort of person he wants to be. Will he become like his father or does he actually have the potential to lead a different life?  
JAMAL ABDI 
Jamal is a young immigrant middle-class, middle-eastern schoolboy and Thomas's former classmate. He is an intelligent, academic over-achiever but is struggling to fit in socially. He is always willing to help anyone in need but suffers from shyness. As our storyline progresses, we watch Jamal begin to form a social connection through his bond with Thomas so that his life becomes fuller and more than just his studies. 
AMIRAH ABDI
Amirah is Jamal's mother. She is a strict but loving person who has become very fearful following a racially motivated attack on her home. She wants more than anything to protect Jamal and see him succeed in life.
JOHN BARNSLEY
John is Thomas' abusive single, working class father. He can't stand the idea of foreigners migrating to the UK because he doesn't like people who are of different faith or from another cultural background. He considers them all freeloaders/terrorists and actively wills ill for them all. He is the only one under his roof who is employed, making him believe he can treat Thomas however he wants to maintain control. His hobbies are watching the television, listening to the news on the radio and drinking his beer, which he sends Thomas out to get.   
Casting
We are currently in the process of casting. We have received a lot of applications from actors, who believe they resonate with the characters and story immensely. We are more than excited to be reviewing these applications and will update you on our progress!
BUDGET
While we are fortunate enough to be able to use Middlesex University's film equipment and their costume department, there are still a number of areas that require funding if we are to make Not Wanted happen.   
Below is a breakdown of the budget we ideally need to ensure that:
Our film has the highest production values possible
We can pay our fantastic cast
We can market the end result of our efforts to the fullest! 
Ideally, we hope to raise around £4000 which will cover the following expenses:     
Actors £1110: We want to support young and upcoming actors and ensure they are paid for their involvement.
Locations - £900: We want to secure the best possible locations possible in order to help us set the scene for our story. Our location manager is on the case!
Art Department - £470: While we are using Middlesex University's props store, we still need to outsource some props to help aid the story and properly convey the importance of the culture of our two lead characters and their opposite environments! 
Travel (Cast & Crew) - £510: To ensure all the equipment, crew and cast are safely transported to locations in a satisfactory and professional manner.
Food Services -  £400: We have about 20 to 25 cast and crew members who will be on set over the course of a 5 day shoot and as we all know people aren't robots... They need to eat! 
Distribution - £200 We are looking to submit our films to festivals. We want to start realistically by applying for small film festivals and gradually working our way up. We believe that our story can touch the youths of today and our UK audience.
Post Production - £120: As we are using archived footage in our film, we need to dedicate some funds to this as well.
Contingency - £290: For any unforeseen costs that could occur during the course of the production of our film. It's better to have some sort of safety net in place than none at all! 
While the university makes a small contribution to final year projects, responsibility falls to us to raise the rest of the finance we need for this film. 
If for any reason we don't hit our goal, we have a 'Plan B' to ensure we can still make the film. This would involve cutting a number of production costs. For example, we would limit the locations we use, restrict props to those we can source through the uni's prop store, and shave other costs where we can too. While we believe we could still make a good film, this isn't our preferred option as we want our film to be the best it possibly can be visually.
IF WE EXCEED OUR TARGET...
We are currently in talks with some charities who have read our script and fully support our story! So if we are lucky enough to raise more than our target, we will select one of these charities and make a donation. We'll update donors on who this is once we have identified the charity we choose to partner with!
our rewards!
To all donors and those thinking of donating, we very much appreciate you believing in our story. So in return, we would love to offer you some rewards as a way of saying thanks! Check out the side panel to the right of this page in order to see the rewards we would love to provide to you!
WHERE YOU CAN FIND US!
We respond very quickly on all our social media platforms!
Our social media links are:
Facebook: https://www.facebook.com/standpointpictures/
Instagram: https://www.instagram.com/standpointpictures/
And we update regularly! So be sure to follow us and the journey!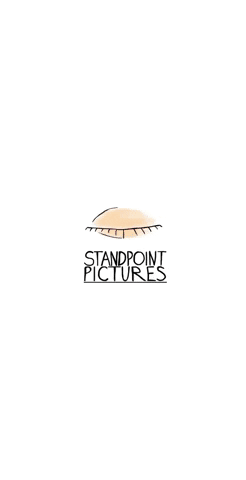 WHAT OTHER WAYS CAN YOU CONTRIBUTE?
Also if you are not able to make a donation, spread the word! We would really appreciate it! Please feel free share our story and progress on your own social platforms and through other channels too!